Lila: The Sign of the Elven Queen
by
Mark J. Grant
Source: Received to Review
Genre: Children's Early Chapter Book
Book Description:
Lila always knew that her big eyes made her special, but she never realized how special. She can see her invisible pet dog, Fluffy, who introduces Lila and her family to a kingdom of invisible people. Their lives are changed forever when Lila learns she's a real princess.
My thoughts
: Lila is an adorable child. She has a vivid imagination and is polite and friendly. She is six years old and intellectually advanced for her age.
The story begins as she asks her parents for an invisible dog. He is not an imaginary dog, just invisible. Her relationship with her invisible dog leads her to adventures.
The book was written for a young reader. It could be read by an adult to a child. The author has written the book very lighthearted to engage children into the mind and life of Lila.
The writing style didn't work well for me. I think it may be enjoyable to children. The illustrations are adorable and a great asset to the story. If you would like to read the first chapter, here is the
LINK
.
Amazon
*
Barnes & Noble
About the Author: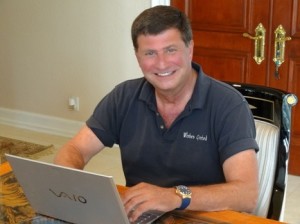 Mark J. Grant, a graduate of Occidental College, has been on Wall Street for thirty-seven years in various senior management positions. He has run capital markets for four investment banks and been on the boards of directors of four investment banks. Grant also writes "Out of the Box," a commentary on the financial markets that is distributed daily to approximately 5,000 large money management institutions in forty-eight countries. He is the author of Out of the Box and onto Wall Street: Unorthodox Insights on Investments and the Economy (Wiley, 2011).LILA: THE SIGN OF THE ELVEN QUEEN is his first novel.
Pump Up Your Book and Mark J. Grant are giving a Kindle Fire HD!
Terms & Conditions:
By entering the giveaway, you are confirming you are at least 18 years old.
One winner will be chosen via Rafflecopter to receive one Kindle Fire HD.
This giveaway begins September 2 and ends November 29.
Winners will be contacted via email on Monday, December 2, 2013.
Winner has 48 hours to reply.
Only U.S. citizens can win the Kindle Fire.
Good luck everyone!
ENTER TO WIN!
a Rafflecopter giveaway