More Trouble in Loveland
by
Jennifer Peel
My rating:
4 of 5 stars
Source: Received to Review
Genre : Contemporary Romance
Book Description
:
Another Timeless Single Romance! Join Jennifer Peel for MORE TROUBLE IN LOVELAND.
Charlee Jensen-Carter has been looking forward to her first Christmas with her new husband, Ryan, and her adorable stepson for weeks. Not only is her dad tying the knot, but she's looking forward to two weeks of no exes, no drama, and especially no trouble. At least that's what she thinks.
First, she gets talked into wearing red hooker heels again. Next, she finds herself trying to save her dad's wedding. And if that isn't bad enough, more than one ex shows up, and she's suddenly in the middle of more trouble than she ever bargained for.
Will she ever find the right moment to give Ryan the best Christmas present ever? Or will her Christmas hopes and dreams die a fiery death in this comical holiday tale?
My thoughts
: "The best laid plans...will often go awry." Charlee is a fun character with an amazing voice. I love her sarcastic and playful thoughts and words. She is one to keep the reader on your toes.
She has her Christmas planned. She is going to spend it with her amazing husband and stepson at her father's wedding. She is in the beginning stages of her marriage, six months. She is going to school and leads a busy and full life.
While there are so many wonderful things happening, life has a funny way of changing your plans. I love how Charlee adapts. She has wonderful relationships with her family and she is completely in love with her stepson. She really has a great outlook on life.
This book is full of humor and married romance. (Yes, you can still have romance after marriage! Thank heavens for that.) There is a book that has background information and the courtship of Charlee and Ryan, unfortunately , I haven't read it yet. A situation that I plan to remedy. This is a great addition to the Timeless Romance stories.
The book does contain kissing and innuendo. It doesn't go into depth about newly wed relations.
Online Purchase Links: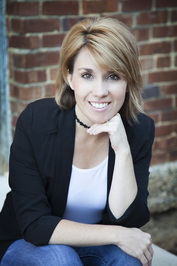 About the Author
: (Taken from Goodreads)
Jennifer Peel is the mother of three amazing kiddos. Wife to her one and only for the past twenty-two years. Lover of late night talks, beach vacations, the mountains, pink bubble gum ice cream, tours of model homes, and southern living. She can frequently be found with her laptop on, fingers typing away, indulging in chocolate milk, and writing out the stories that are constantly swirling through her head.
Enter the Tour Giveaway!
a Rafflecopter giveaway
Visit the Tour Stops: