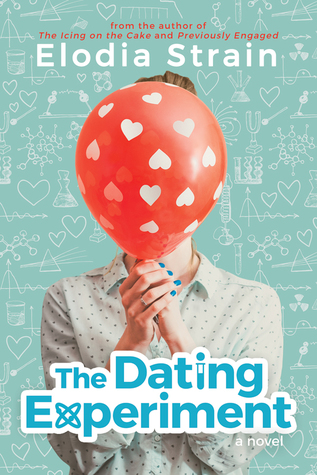 The Dating Experiment
by
Elodia Strain
My rating:
4 of 5 stars
Source: Received electronic copy from publisher to review.
Genre: Contemprary Comedy/Romance
Book Description:
After losing her job, her house, and her guy, the last thing Gabby wants to do is be in a dating experiment—especially with her ex. Her only chance of making it through is with help from her best friend, Ian. But as the study and all its hilariously awkward dates goes on, Gabby finds herself wondering what exactly this experiment is all about.
My thoughts
: Oh my goodness. I love Elodia Strain's voice in this book. The writing is fun and entertaining. She kept me turning the pages and wanting to know how things were going to work out for Gabby. Not only is Gabby a fun and quirky MC, she has a great support group, who also have their quirkiness.
I remember the world of dating and finding love. It is not an easy path, but Gabby's seems a little harder than most. She handles it with a lot of sarcasm and self deprecating humor. She mentions in a few places that she has the worst luck out there. She is a college graduate working as a phone call fortune teller. She is broke, has been dumped, and is now going the dating experiment to earn some much needed money.
This is a light read that is full of humor.
Where can you purchase a copy on-line?
About the Author
: (Taken from Goodreads)
I was born in Alaska and grew up in California. I guess that explains why my ideal day would start with playing in the snow and end with playing in the water.
I love jogging on the treadmill, dancing in the living room, and playing Scrabble pretty much anywhere.
Visit the Tour Stops: