The Runaway Bride
by
Jody Hedlund
My rating:
5 of 5 stars
Source: Received to Review
Genre: Christian Historical Fiction
Book Description
:
Wealthy Arabella Lawrence flees to British Columbia on a bride ship still wearing the scars of past mistakes. One of the few single women in the boomtown, she immediately has suitors, but she is determined not to find herself trapped again by a poor choice.
Vying for her hand are two very different men. Lieutenant Richard Drummond is a gentleman in the Navy and is held in high esteem. Peter Kelly is the town's baker and has worked hard to build a thriving business. He and Drummond not only compete for Arabella's affections but clash over their views of how the natives should be treated in the midst of a smallpox outbreak.
As Arabella begins to overcome her fears, she discovers someone in dire need—a starving girl abandoned by her tribe. Intent on helping the girl, Arabella leans on Peter's advice and guidance. Will she have the wisdom to make the right decision or will seeking what's right cost both her and Peter everything?
My thoughts
: Wow! This book is so good. It is the second book in the
Bride Ships
series but can be read as a stand-alone.
The series follows young women who left their homes in England to become brides to men in British Columbia. This book is Arabella's story. She ran from home when abused by her intended. He was a much older man who went through several wives. Arabella does not want to become the next victim of a horrible man. He holds employment over her father's head to see that the match is completed. Arabella really has no other option than to run as far and as fast as she can.
She is courted by two very different men. Lieutenant Drummond is everything she thinks she wants. He can sustain the life of luxury that she has grown accustomed to. He would provide every opportunity that she left behind. Peter Kelly is a force to be reckoned with. He is charming, attractive, kind, and attentive. But he is a baker and cannot provide her lifestyle. He is also reformed. He has not lived a life free from vice but has found that faith is more important to him than lifestyle mistakes. He is a very authentic character who is not perfect but trying to do good. (I bet you can tell whom I hope wins Arabella in the end.)
This book brought to my attention the plight of the natives living in Canada. Their story is much like that of those who lived farther to the south in the United States. The white men brought sickness and destruction to them. They were persecuted and driven from their homes. The compassion that both Arabella and Peter showed to them was heartwarming. If they were real people I would definitely want to be friends with them.
I can't wait to read the next book in the series!
This book is Christian fiction, it also contains passionate kissing and non-graphic violence.
Online Purchase Links: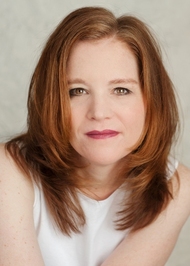 About the Author
: (Copied from Goodreads)
Jody Hedlund is the author of over twenty historicals for both adults and teens and is the winner of numerous awards including the Christy, Carol, and Christian Book Award.
Jody lives in central Michigan with her husband, five busy children, and five spoiled cats. Although Jody prefers to experience daring and dangerous adventures through her characters rather than in real life, shes learned that a calm existence is simply not meant to be (at least in this phase of her life!).
When shes not penning another of her page-turning stories, she loves to spend her time reading, especially when it also involves consuming coffee and chocolate.