The Paper Daughters of Chinatown
by
Heather B. Moore
My rating:
5 of 5 stars
Source: Received to Review
Genre: Historical Fiction based off of a true story
Book Description:
Based on true events, The Paper Daughters of Chinatown in a powerful story about a largely unknown chapter in history and the women who emerged as heroes.
In the late nineteenth century, San Francisco is a booming city with a dark side, one in which a powerful underground organization—the criminal tong—buys and sells young Chinese women into prostitution and slavery. These "paper daughters," so called because fake documents gain them entry to America but leave them without legal identity, generally have no recourse. But the Occidental Mission Home for Girls is one bright spot of hope and help.
Told in alternating chapters, this rich narrative follows the stories of young Donaldina Cameron who works in the mission home, and Mei Lien, a "paper daughter" who thinks she is coming to America for an arranged marriage but instead is sold into a life of shame and despair.
Donaldina, a real-life pioneering advocate for social justice, bravely stands up to corrupt officials and violent gangs, helping to win freedom for thousands of Chinese women. Mei Lien endures heartbreak and betrayal in her search for hope, belonging, and love. Their stories merge in this gripping account of the courage and determination that helped shape a new course of women's history in America.
My thoughts:
I almost didn't read this book. I wasn't sure if I could handle the subject matter and I wasn't a big fan of the cover. I am glad that I relented and read the book. Not reading it would have been a big mistake. I knew going into it that Heather B. Moore was a wonderful author, she wrote this book with compassion and dignity for the women who were victims on]f the Tong.
Donaldina is a new hero of mine. The fortitude and compassion that she showed were nothing short of incredible. She helped save many young Chinese girls and women from deplorable situations. She is an example of rising up and helping. She sacrificed so much for them. She is a true example of a Christian woman.
I can not rave about this book enough. I would suggest that this is a book that should be read by many. It may trigger women who have been sexually or physically abused. This is a book of finding hope in the darkness.
Source: I received a complimentary copy. All thoughts and opinions are my own.
Online Purchase Links:
It is on sale for the kindle at $7.99 unit tomorrow!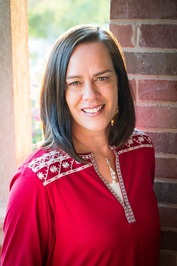 About the Author
:
Heather B. Moore is a USA Today bestselling author of more than fifty publications. Her historical novels and thrillers are written under pen name H.B. Moore. She writes women's fiction, romance and inspirational non-fiction under Heather B. Moore. This can all be confusing, so her kids just call her Mom. Heather attended Cairo American College in Egypt, the Anglican School of Jerusalem in Israel, and earned a Bachelor of Science degree from Brigham Young University in Utah. Heather is represented by Dystel, Goderich, and Bourret.
Please join Heather's email list at:
HBMoore.com/contact/
Blog: MyWritersLair.blogspot.com
Website: HBMoore.com
Instagram: @authorhbmoore
Twitter: @heatherbmoore
Facebook: Fans of H.B. Moore